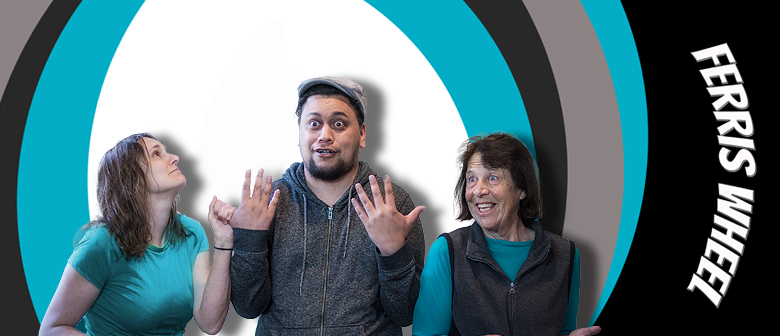 "Delightful energy, alertness and vulnerability . . . fresh and invigorating" – Theatreview
Set on the classic fairground ride each night's unique show will star a rotating cast (ha!), weaving stories from the lives of characters spun together.  As well as familiar faces from WIT shows  Attack of the Killer B-Movie and Micetro there will be some bold new additions to the ensemble.
The Ferris Wheel format was created by Wade Jackson for Auckland's Improv Bandits. The Wellington Improvisation Troupe (WIT) is excited to be bringing it to Wellington for the 2019 Fringe Festival.
WIT is Wellington's community based improv troupe, its players share a love of storytelling and work together as a team to inspire the audience.
When:
5pm Sun 10th March
5pm Sat 16th March
5pm Sun 17th March
5pm Sat 23rd March
Where: The Scruffy Bunny Improv Theatre, Courtyard, Reading Centre, Courtney Place Wellington
Websites:
WIT Event Facebook Page
Fringe Festival Page – Tickets will be onsale after December 18th 2018