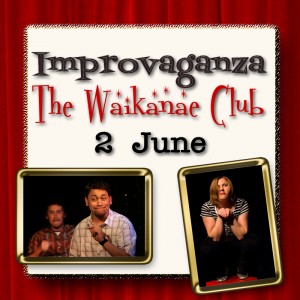 Two WIT members were part of a team that completed Oxfam's 100km Trailwalk – and a group of WIT volunteers put on charity show at The Waikanae Club.
_________________________________
An evening of fun and entertainment in support of Oxfam.
The Wellington Improvisation Troupe, fresh from the Wellington Comedy festival, will be presenting a charity show in Waikanae… Scenes will be created right before your eyes! Songs! Laughter! Excitement! A show that has never been seen before and will never be seen again.
There will also be raffles and lucky door prizes. Get a group together for a great night out.
This show is on behalf of the Kapiti-based Oxfam Trailwalkers, Team Wine Not. All proceeds from the show will be donated to Oxfam to support development work in the South Pacific and beyond.