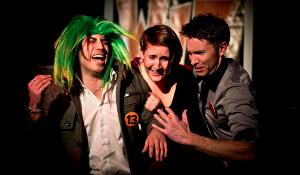 Level 1 – The Joy of Improvisation
"Seriously awesome"
"Better than I could ever have imagined"
"We are all better people"

Discover it for yourself – enrol now for the next course.   No pre-requisite – everyone can improvise!  Taught by Nicola Hill, in association with the Wellington Community Education Centre.
Contact us if you have prior experience: we have training and performance opportunities available at every level.