Theses courses are often is fully booked, so enroll now to make sure you don't miss out.
The Joy is WIT's foundation class and suitable for any level of experience.  It has been run by WIT in association with the Wellington Community Education Centre (WCEC) for over 10 years now, and classes are always led by senior WIT trainers/performers.  This term Brenton Hodgson  will be leading the Joy of Improv.
WCEC operate a pleasing smorgasbord of Adult Education classes at various community venues, including many (like WIT's) at the Wellington High School in Taranaki St, Mt Cook.
Warm up the dark nights of winter and those chill evenings of spring with a whole bunch of laughter and revel in being spontaneous and playful.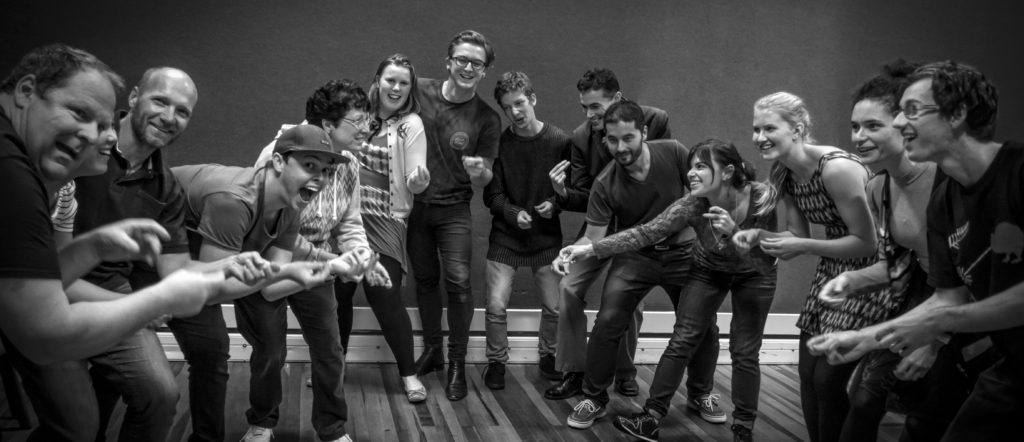 The Next Step is for peeps who've completed The Joy, or who already have some improv experience with another troupe.  The focus is on becoming super stage ready, supporting your fellow players, and generally having an excellently fun time.  This is usually run after every-other Joy of Improv, so there won't be another course until term ii in 2019.
Both classes will come together to create a fabulous end-of-year graduation show for friends and family, at The Scruffy Bunny Improv Theatre, on Sunday December 9th.
In Term 4 this will be led by Ali Little (a Co-Creative Director of WIT, also convener of the Wellington Improv Meetup, Wimprov), with some guest leaders teaching special skills on a couple of nights.