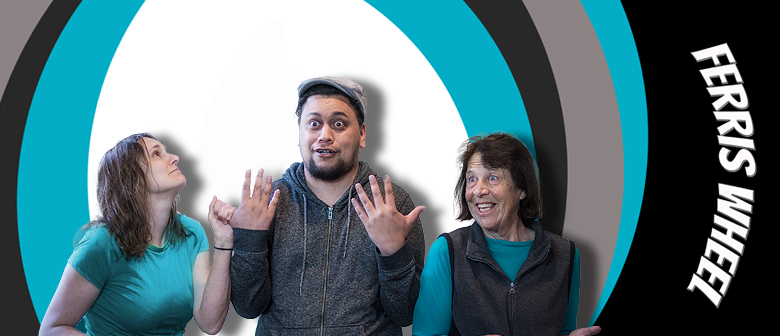 The Ferris Wheel has spun!!  WIT's four fun nights at the Cavern Club as part of the 2017 Fringe Festival, are over. The Theatreview reviewer found opening night "Fresh and invigorating".
The Wellington Improvisation Troupe was delighted to present Wade Jackson's compelling format Ferris Wheel.  Each night, enjoy unique stories were wound together on the ride that changed everything. Love won and lost, fortunes and futures made or broken. Some stories were just beginning. Others turn to an unlooked-for end.
Lives were spun!
Price: Koha, with a hat passed around at the end, but if you have nothing spare to put in it that's okay, we'd still like you to come enjoy our show.
When:
Fri 10 Feb 2017, 6:30pm–7:30pm
Sat 11 Feb 2017, 6:30pm–7:30pm
Sun 12 Feb 2017, 6:30pm–7:30pm
Mon 13 Feb 2017, 6:30pm–7:30pm
Where:The Cavern Club, 22 Allen St, Te Aro, Wellington
Websites:
WIT Event Facebook Page
Fringe Festival Page – Koha Ticket
So, get out and enjoy Wellington's lively live theatre and comedy scene.  In comparison that flickering screen in the corner of your lounge is, well, quite flat.