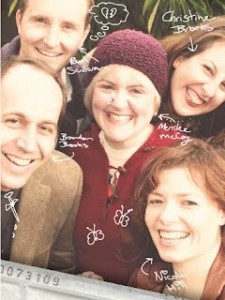 The Long Weekend is an improvised story which will reveal the truth of the relationships between five old friends as they reunite for a long weekend away from home.
Each night the characters, relationships, and the New Zealand location will be different.
Each night we will find out more about the people onstage than they knew themselves.
Reuniting: Christine Brooks, Brandon Brooks, Nicola Hill, Merrilee McCoy, Paul Sullivan
Date/Time
Date(s) – 13/10/2011
9:30 pm – 10:30 pm
NZIF 2011 at BATS Theatre
There was also a Flint Podcast episode about the show.