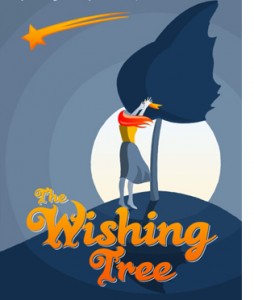 20th to 24th November, 2012
Returning to BATS Theatre, The Wishing Tree is New Zealand's magical season of improvised theatre.
According to an ancient Japanese myth, there is one enchanting night where wishes come true. In honour of this myth, some of New Zealand's finest improv artists conjure up stories inspired by the wishes of the audience.
Together we explore the unchartered territory of our dreams. Be careful what you wish for…
Created by Rama Nicolas, The Wishing Tree has been performed across Europe, the US and Australia and is presented in New Zealand by WIT. Book now – the last season at BATS sold out!
"The intimacy and ambience was enchanting…" – Theatreview
"…considerable theatrical bravery." – The Dominion Post
"Elegant and touching…you must go and experience the show for yourself." – Salient
Photographer
Ali Little